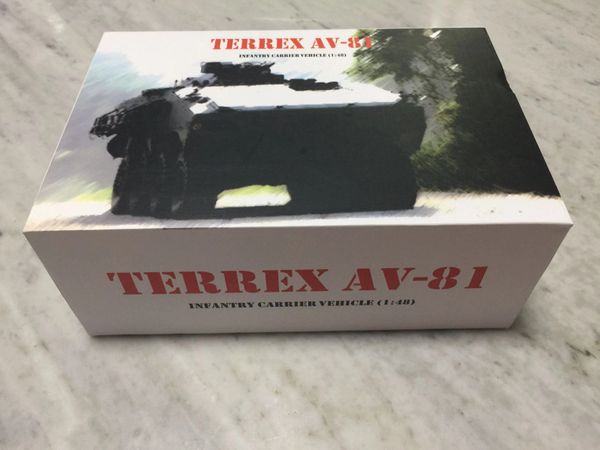 TERREX AV81 (1:48)
Terrex AV81 Infantry Carrier Vehicle (ICV).
This Terrex ICV SAF Army scale model is an excellent gift for your loved one in his/her milestone activities in SAF. Each model is completed using CNC machinery to fabricate the parts, assemble, and hand-painted.  
Standard set includes a clear presentation box.
Specification: 16cm x 8cm x 7cm
Released date: Jan 2017 (Pre-order price has been sold out)

MAY 2021 (Made-to-order) Lead time is around 14-20 working day (Subject to the availability slots) 
For custom scale request, please send in via email for quotation.
Reviews