How We Got Started

The inspiration for our company began in 23 August 2010 when we wondered if we could create models and miniatures ranks keychain to capture the moment of our servicemen by combining skilled craftmanship and technology. In 2015 Laughing Kookaburra's Corner as incorporated as private limited in Singapore.
1. MODEL MAKING SECTION
Like most miniature model creators, it started with that simple philosophy of "creating art piece that collectors will appreciate."  We began the journey with a series of miniature ranks, figurine, and tanks.  
Since the Bionix AFV  rolled off the line, we have designed, created, and shipped hundreds of it to customers around the world. The amazing support of the collectors and army community motivate us to launch more variety of models and continue growing our business.

In 2016 we began experimenting with various combinations of 3D printing and resin crafting and have developed a system which produces high quality and detailed models such as  tanks, equipment and vehicles. 

2. BADGES MAKING SECTION
We have been making badges since our day 1, over decade of operations we are blessed to have given many opportunities to be part of clientele badges moments.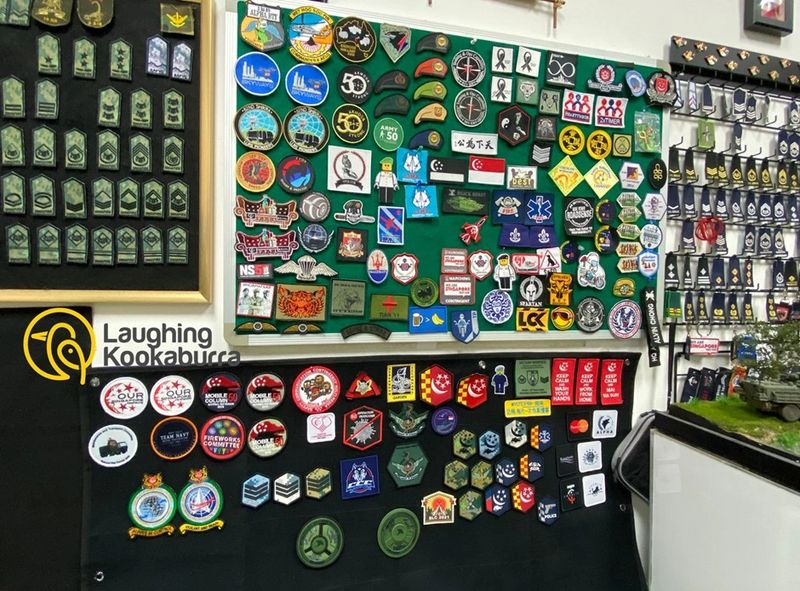 3. MEMORABILIA MAKING SECTION
We have the capability to produce custom/standard plaques for your organisation.

4. MEDALS & COINS MAKING SECTION
Custom medals and coins for your events.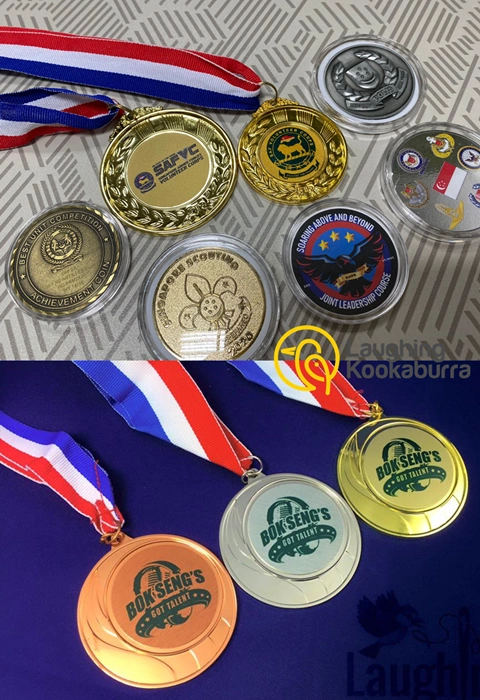 5. ACRYLIC MAKING SECTION
Custom acrylic case, wall plaque, etc. Acrylic fabrication.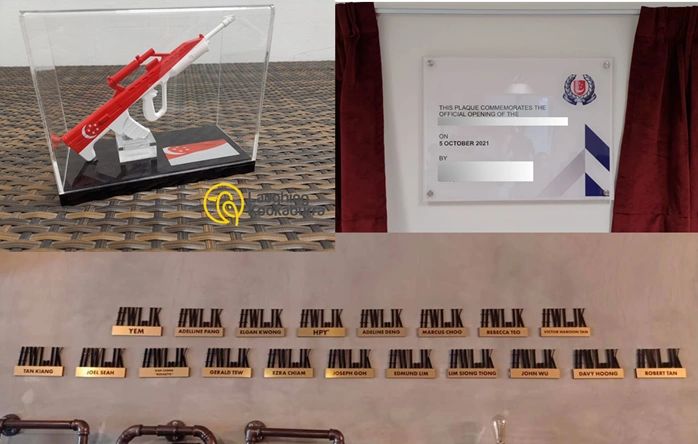 OUR SERVICES
Presently, we provide the following services: 
Embroidery Service (Badges, T-shirt, etc) 

Printing and customised T-shirt

Showcase Solution (acrylic, wood, etc)

Scale-Modelling  

Corporate Gift Solution

3D Printing



VISION
Sparking conversations and inspiring the imagination, with a vision that cannot be replace, and must be personally experienced.




EXPERIENCE
Harnessing creativity and perfecting the craft with high standard in quality.



PHILOSOPHY
Ever-advancing our services. We are only as good as our last creation.
UNIQUENESS
Seeing what other won't, capturing what others can't.

VALUE-ADDED
We are eager to provide our customers with value added services.
Some of our Clientele:
1.    Singapore Armed Forces
2.    Singapore Army
3.    Republic of Singapore Navy
4.    Republic of Singapore Air Force
5.    Singapore Police Force
6.    Singapore Civil Defence
7.    Immigration and Checkpoints Authority
8.    Bok Seng Group
9.  Singapore Scout Association
10. Girl Guides Singapore
11. SJAB
12. White Sands Primary School
13. Greenridge Secondary School
13. Kranji Secondary School
14. Dunman High School
15. Serangoon Garden Secondary School
16. Hai Sing Catholic School
17. Manjusri Secondary School
18. Monash University (Alumni Chapter Singapore)
19. UniSA (Alumni Singapore)
20. Sarius Performance International Ltd
21. ST Engineering

22. WLJK
23.POL-M 
24. Sony Singapore
25. Yong Chuan metal & engineering works
26. PA 
27. Government agencies And many more….
MILESTONE & AWARDS
* Outstanding enterprise award
* NS MARK
* NS MARK-GOLD
* Total Defence Award 2018, Total Defence Award 2022
* NDP 18, 19, 20 partner

Our Social Media Connect-Points
  
Our Facebook Page                    Our Instagram