SAF Miniature Ranks (No.1)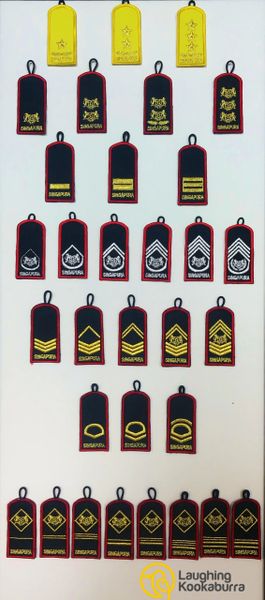 SAF Miniature Ranks (No.1)
SAF 
Rank Keychain
 (No.1) - Miniature SAF No.1 Ranks. Great gift for your loved one for their milestone events in the Army.


ICYMI. The old design of mini rank has face-lifted on 16 May 18.
The new version is DS, double sides, which the front and reverse are embroidered with rank insignia and the price remain at the same single side rank insignia.
$7.00, two sides, bigger and quality. ^-^
Reviews