Patrol Interdiction Boat (PIB) Scale Model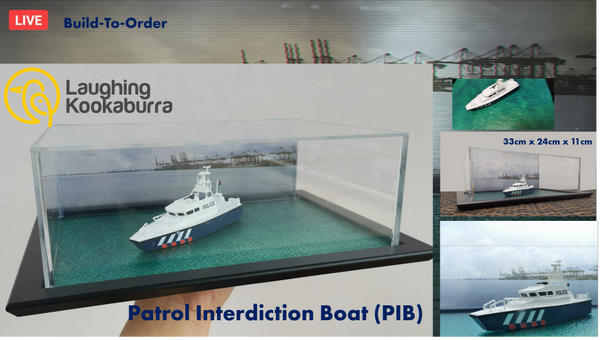 Patrol Interdiction Boat (PIB) Scale Model
Patrol Interdiction Boat (PIB) scale model 
Build-to-order, we are now starting to collate the orders from 16 Oct 2020 till 22 OCt 2020. 
Each set consist:
1. Acrylic Case with base
2. Printed backdrop
3. PIB scale 1:120 

Overall specification: 33cm x 24cm x 11cm

Email us sales@laughingkookaburracorner.com to for custom order. 
Released date 22 December 2020 
Reviews