Limited edition Police Ranks series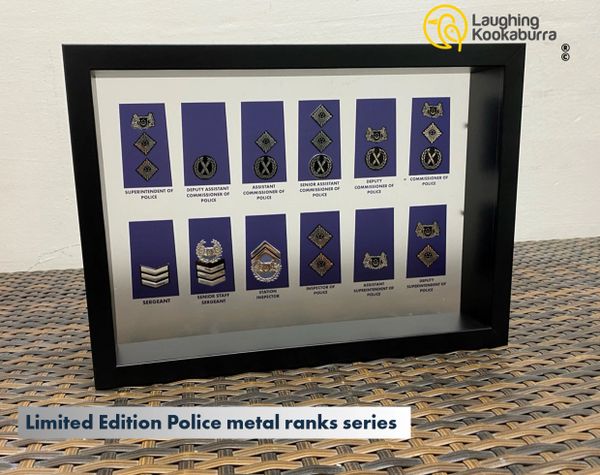 Limited edition Police Ranks series
2nd  Limited edition, after the 1st edition concluded in 2018.

Singapore POLICE ranks insignia, full series completed with a translucent design frame. Each rank insignia is made of metal dimensional shape. 
The total size approximately 32cm (length) x 23cm (height) x 6cm (depth)
Ranks : Sgt, SSS, SI, INSP, ASP, DSP, SUPT, DAC, AC, SAC, DCP, and CP
*This is made to order and we are now open for order.  Please note that this is not ready-stock.  
Open for ordering till while stocks last : 16 FEB 2021. 

**** ONLY AVAILABLE MADE-TO-ORDER***** Please email us at sales@laughingkookaburracorner.com. 
Reviews