Digital Pixelated Camouflage SAR21 (1:6)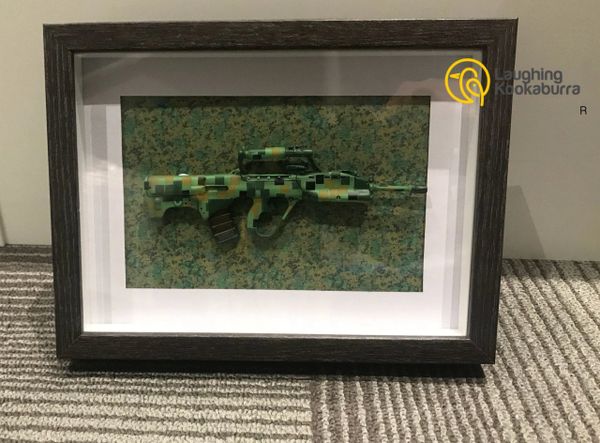 Digital Pixelated Camouflage SAR21 (1:6)
Individual hand-painted digital pixelated camouflage SAR 21 (1:6) rifle.  This one come in a small display frame and the specification for the frame Size 13cm x 18cm.
Excellent gift for your loved ones in the Singapore Armed Forces (SAF) and Singapore Army. 
*As this is made-to-order henceforth it takes around 10-15 working day.
Reviews